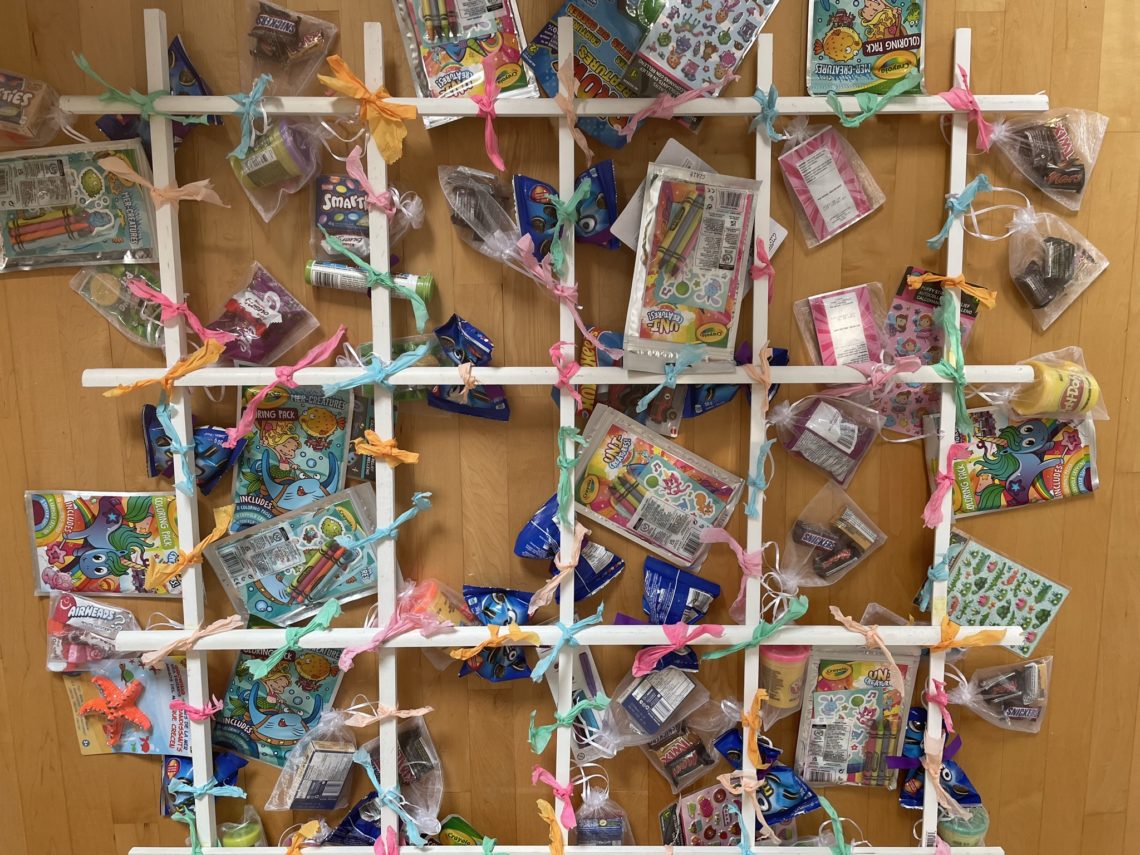 Filipino Birthday Parties and the 'Pabitin'
Birthdays have always been a big deal for my family. Growing up, we had learned to expect to be woken at midnight (or we stayed up that late) for cake and presents. Even when I was living away from my parents, they either figured out how to send me cake in the middle of the night (through my friends), or they sent it the next day (a courier once delivered balloons and a cake to me outside a church), or more recently, through meal delivery services. At the very least, they would call at midnight (either my local time or theirs) just to wish me happy birthday.
But because of the month I was born in, midnight cakes were not the only treats I got. My mother used to organize Easter Egg hunts for kids in the neighborhood and, later that month, I would also get a swimming party with most of my cousins. (I have many of them.) We would either head to a resort or book a private vacation villa with a pool for the extended family.
I definitely had a month-long celebration for my birthday.
Now that I have a daughter, I certainly wanted to keep up some traditions for her to make her feel special. Not the midnight cake, of course, to not disrupt her sleep cycles. But I wanted cake and a small party every year, and then maybe bigger parties on milestone years. Last year, however, on her first birthday, it was in the middle of COVID, there were other unforeseen family circumstances, and a lot of the kids we had invited were sick. We ended up having the party at home, and there were only 10 of us celebrating her.
This year, to make up for her smaller party last year and because she also didn't get a reception during her baptism, I decided to organize a bigger party with more kids. I accidentally ended up inviting almost 80 people because we were friends with a lot of big families! I spent weeks organizing the food, games, and decorations, and in the end it was definitely worth it because we were able to host 60 people in our home, and everyone (from babies to kids to adults) definitely had fun.
The 'pabitin'
One of the unique Filipino touches we had during my daughter's birthday was what we called the pabitin. It is the Filipino version for piñata, although we do have a version that uses a clay pot instead.
The pabitin consists of wooden sticks arranged in a grid, and goodies and treats would be tied to the grid at different dangling lengths. The pabitin would then be attached to a rope, and the rope will be draped over something so that it can work as a pulley. During the game, the pabitin will be lowered and raised, and the objective is for the kids to get as many treats as they can while jumping up and down.
My father-in-law made the frame by nailing spare pieces of wood together to form a 4 x 3 grid, and then I proceeded to pack candies and toys in smaller bags. These bags I tied to the frame using pastel crepe paper (I didn't have time to make decorative ribbons and tassels), so that the kids would just be able to rip them.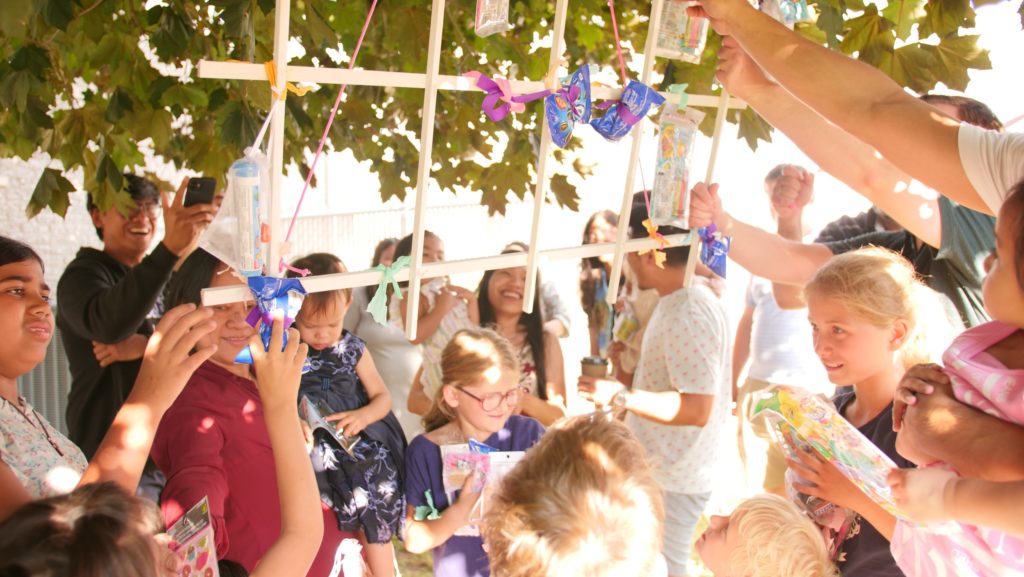 And wow, was it so much fun! The babies got first dibs, with their parents carrying and lifting them up to grab a bag or two. Then the pandemonium started, and there was a great deal of laughter, shrieking, and excitement as the kids tried to get what they wanted. Even afterwards, I heard the kids were counting how much they got and trying to exchange prizes with each other.
The pabitin will definitely be a staple in all her future bigger birthday parties from now on.
How about you? What birthday traditions do you have when celebrating your kids' birthdays?