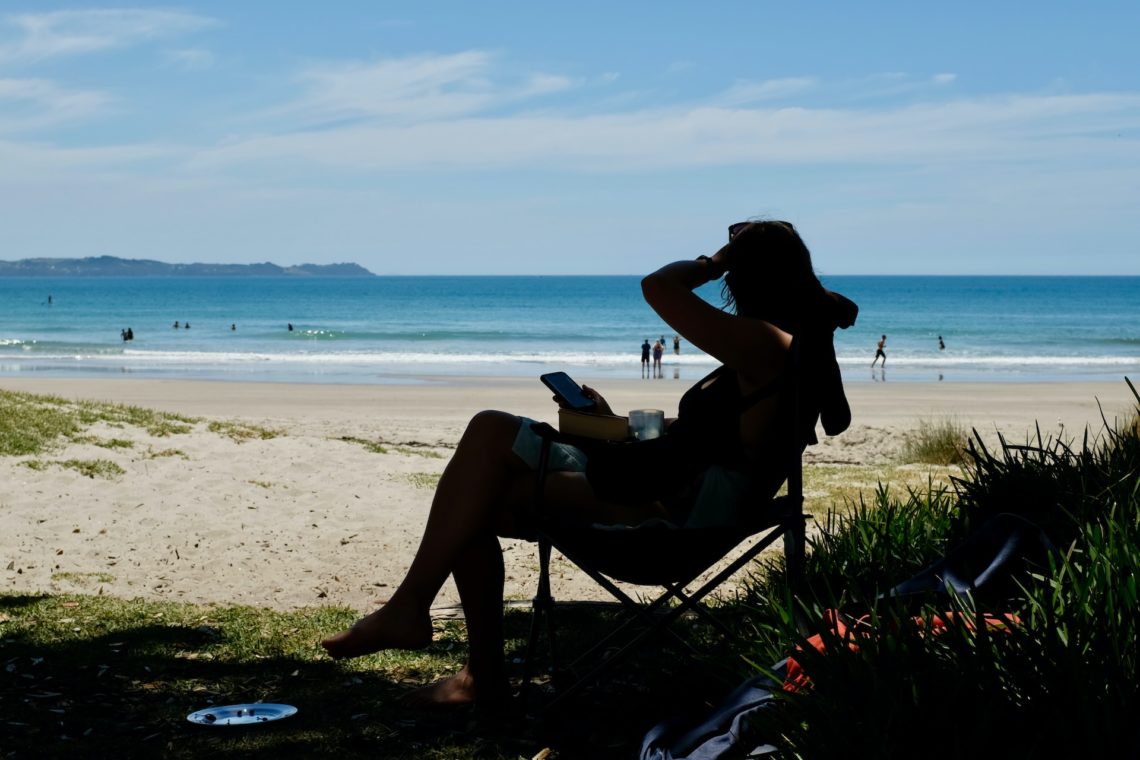 My Thriller Reads This Summer of 2023
Thriller novels (and movies) have always been my go-to genre. From Sherlock Holmes and the manga (and anime) Detective Conan when I was a kid, to a wider variety of authors today, I have always enjoyed great mysteries. In fact, I feel like it takes so much more to surprise me, as I tend to anticipate plot twists so often, I have sometimes found reading fiction to be boring. The only reason I have gone back to fiction was because I have learned to enjoy the other components of a novel: for example, the literary style and characterization.
I have been on leave for the last six weeks and, in that time, I have read 25 thriller novels. Here is a quick rundown of some of the books I've read and what I thought of them.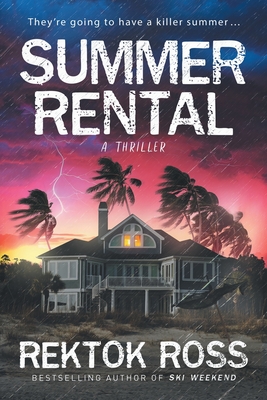 1. Summer Rental by Rektok Ross
Summary: Riley March and her rich friends go to Palm Key Island for a weekend vacation to celebrate their high school graduation. This happened near the death anniversary of one of their friends and classmates, before Riley came along. Soon, this vacation turns into a nightmare, with Riley's friends going missing. (The fact that the house they're renting has a sinister history doesn't help.) A hurricane soon hits the island, and it becomes apparent that a murderer is on the loose, targeting them all.
Rating: 3/5
Thoughts: If I just go by the story and by the plot, then this book was quite the bore, except for the scarily accurate portrayal of the toxicity of some female friendships. Who the killer is was quite easy to guess. This was an enjoyable read, however, and the writing flowed, hence the three stars.
2. Stone Cold Fox by Rachel Koller Croft
Summary: Bea is dating rich and (quite plain-looking) Collin Case. She has a target (Colin), with a goal to settle with a rich man who can provide for her. Her childhood was spent with her and her mother moving places, the latter acting to swindle one man after another, changing names and their stories. But Bea doesn't want to be like that, so she tries hard to make Collin's family like her. Her greatest obstacle is Collin's best friend, Gale, who's also in love with him. Eventually, the story comes to its climax when we discover the truth about Bea's family members (yes, that's a plural).
Rating: 4/5
Thoughts: I enjoyed the tension while reading this novel, torn about who is the hero and who is the villain. It also helps that the author has a sharp writing style that matches the story. I also simply enjoy stories about powerful women, when they take things into their own hands and make calculated, ruthless decisions. This novel was a great character study and a wonderful suspenseful read.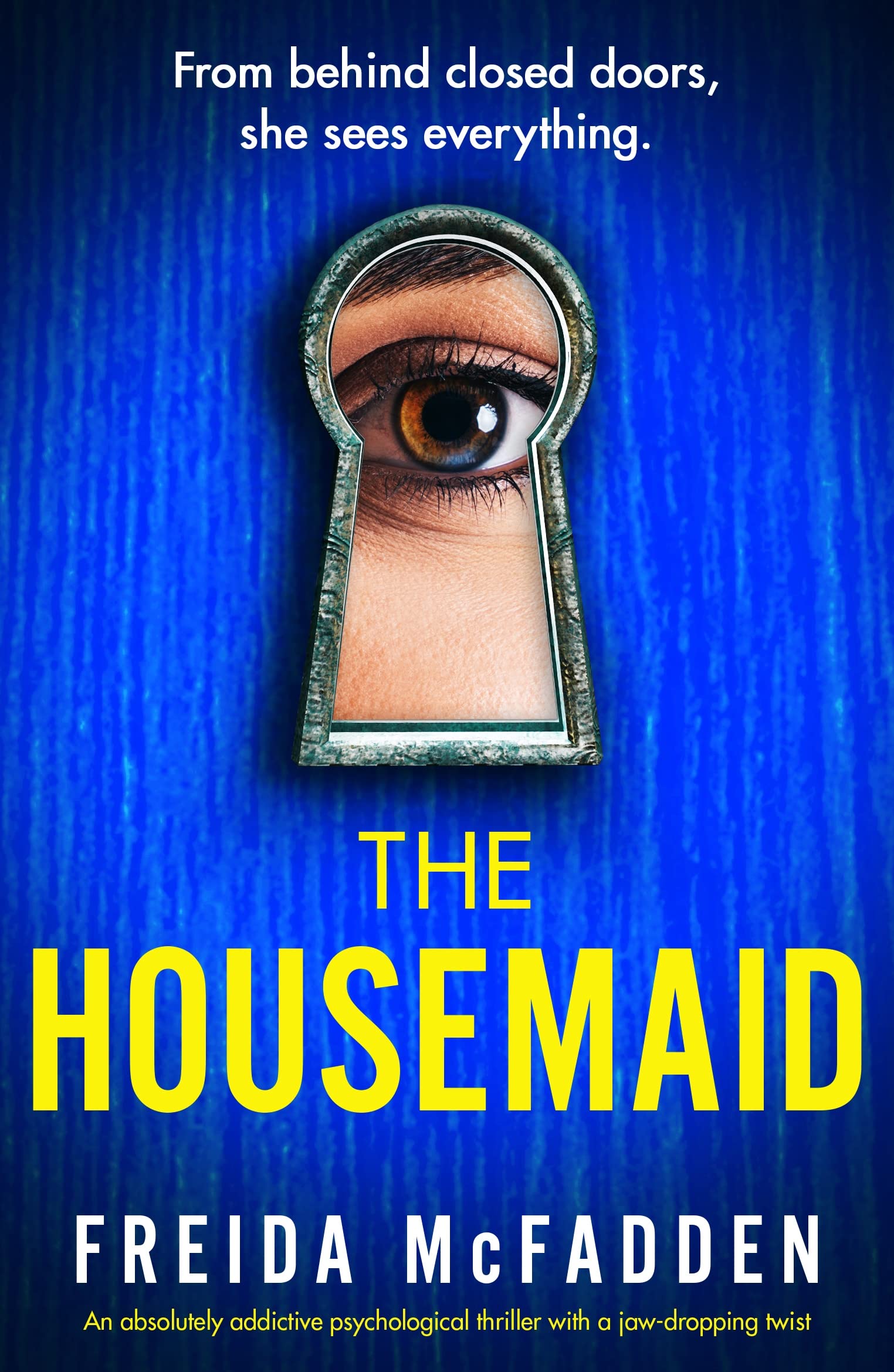 3. The Housemaid by Freida McFadden
Summary: Millie Calloway, a young woman who had recently been in jail, becomes employed as a live-in housemaid for Nina Winchester. In the Winchester mansion, Millie is set to live in a small attic room that locks from the outside (which is creepy in itself). However, strange and difficult things start happening. Nina swings between friendliness and anger towards Millie, the latter based on false accusations. Andrew, Nina's husband, is friendly and emerges as an ally. Cecelia, their daughter, is a spoiled child and is difficult to handle. Millie learns over time of Nina's struggles with mental health and also begins to fall in love with Andrew. But is every thing it seems?
Rating: 5/5
Thoughts: This was definitely one of the best books that I have read in a while! The style, the plot, the characterization: everything was spot on that I couldn't put the book down. When I looked up other reviews online, apparently there was some controversy on whether or not this author copied the plot of a previously published novel, but just with a different ending. Regardless, I feel like I do enjoy this one better.
4. Before We Were Innocent by Ella Berman
Summary: Three friends, Joni, Bess, and Evangeline, spend a summer in Greece ten years ago. However, only two of them return from the trip. The two girls were blamed for Evangeline's death, although they were eventually cleared in a court of law. Joni later on proceeds to become a motivational speaker, while Bess tries to live off the grid. However, the two meet each other again when Joni becomes tangled up in a crime similar to what happened that night in Greece. Bess has to decide what to do, and secrets from ten years ago may be uncovered.
Rating: 2/5
Thoughts: The summary on the book is interesting; unfortunately, I don't think the plot delivered. The story was quite slow and contained a fair bit of introspection, a kind of telling instead of showing style, and the last chapter was meh so I simply skimmed through it. There were some captivating moments, such as what happened during the immediate aftermath of Evangeline's death. But most of the book I found forgettable, hence the rating.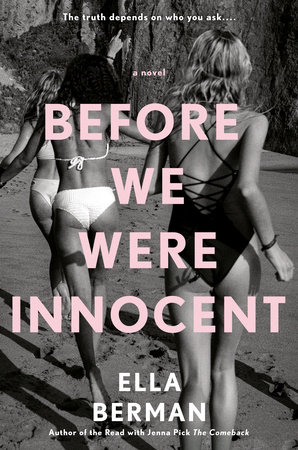 5. The Chateau by Jaclyn Goldis
Summary: Four friends—Darcy, Jade, Vix, and Arabelle—come back to the chateau on the French countryside, where they used to come together in their youth. The chateau is owned by Darcy's grandmother, Seraphine. They return with some sense of anticipation and trepidation because there are secrets (of course!), which worsens when Seraphine is stabbed to death. Soon after, the four women receive anonymous Instagram messages that seem to suggest someone is watching them. Who killed Seraphine, and what secrets are they hiding?
Rating: 4/5
Thoughts: Great plot (although maybe too many twists and turns) and great characterization made for an enjoyable read. The characters' reactions were realistic, throughout the betrayals and secrets revealed. As for the mystery, the more you read, the more you can guess whodunit.
6. The Senator's Wife by Liv Constantine
Summary: Washington DC philanthropist Sloane Chase and Senator Whit Montgomery lost their spouses in a tragic accident two years ago. Since then, they have found comfort in each other and have gotten married. While they are both busy navigating their new life together in politics, Sloane is also preparing for an upcoming hip replacement as she battles her lupus diagnosis. They look for a home health aide to help Sloane with her preparation and recovery, and they find it in Athena Karras. However, Sloane seems to deteriorate and become sicker, relying more on Athena. Why does Athena have a lot of interest in her foundation, and does she seem to be attracted to Whit?
Rating: 4/5
Thoughts: I remember getting angry while reading this novel, especially during the first half of the book. What in the world was Athena doing? And why does Sloane trust her husband so much? I feel that the fact that I was invested emotionally in the novel speaks much about how well this was written. I especially enjoyed the twist at the end and how it all resolved; the descriptions were so vivid, I could see the book playing like a movie in my mind.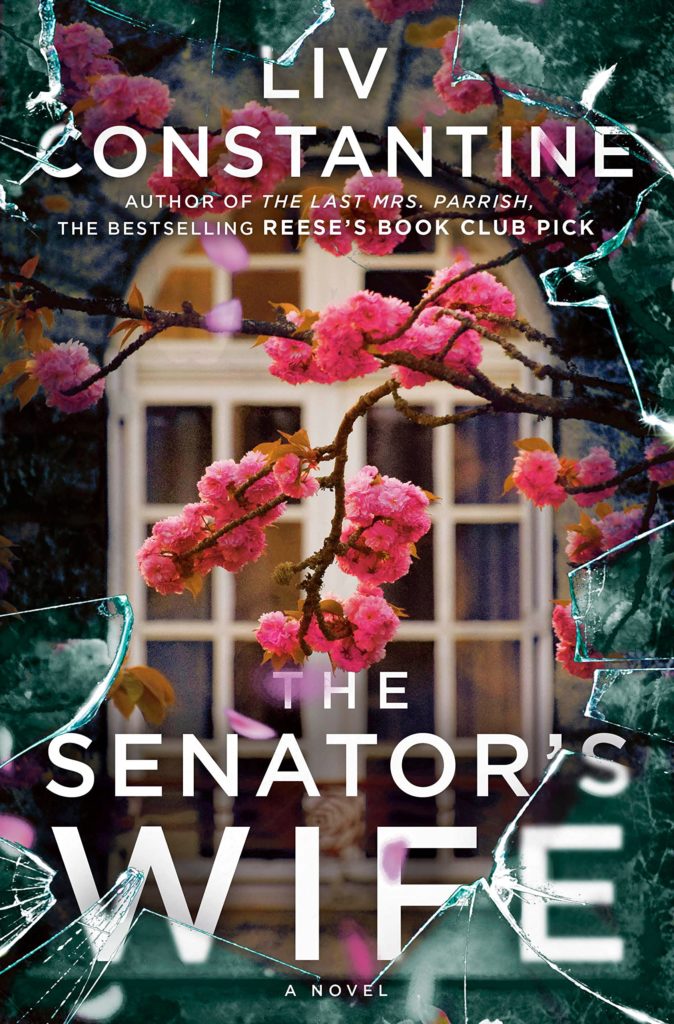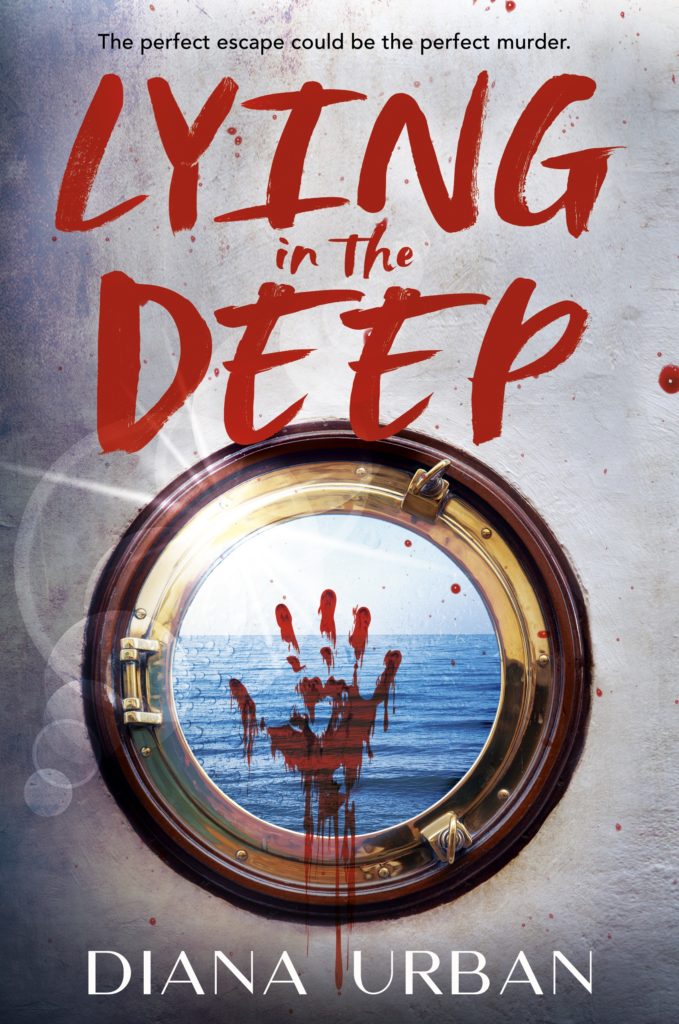 7. Lying in the Deep by Diana Urban
Summary: Jade signed up for a luxurious Campus on Board ship, which was to set sail and visit 11 countries in 4 months. She was very excited for this trip, especially after her best friend and ex-boyfriend betrayed her and got together. But she gets onboard and finds both of them there, along with several other interesting characters. Jade is obsessed about finding out what happened with her relationships, when her ex-best friend suddenly is declared missing, and another student ends up dead.
Rating: 3/5
Thoughts: It was a light enjoyable read, with lots and lots of red herrings. I thought Jade's obsession with her ex-boyfriend and the way her best friend treated her was on the verge of cringe, but then again, these characters are supposed to be teenagers. If you like young adult thrillers, I recommend giving this novel a shot.
8. Missing Clarissa by Ripley Jones
Summary: In August 1999, pretty cheerleader Clarissa Campbell disappeared from a party in the woods and was not seen again. Everyone suspicious is questioned, but her body was never found, and no leads stuck. Twenty years later, best friends Blair and Cameron start a true crime podcast for their journalism class in an effort to uncover the truth about what is to them an urban legend. With their efforts, they locate Clarissa's ex-boyfriend, best friend, a creepy perverted art teacher, her parents… They have a long suspect list, but one wrong accusation can lead them to lose their lives in the process, with the real killer walking free again.
Rating: 4/5
Thoughts: Ah, another podcast novel. I'm a sucker for these types of thrillers since I read an amazing one a few years ago. I enjoyed this novel very much: the mystery, the suspects, the characters (especially the girls' friendship with each other). I deducted a star because some parts are quite unbelievable, and I questioned the necessity of a love interest for one of the characters. But all in all a solid read.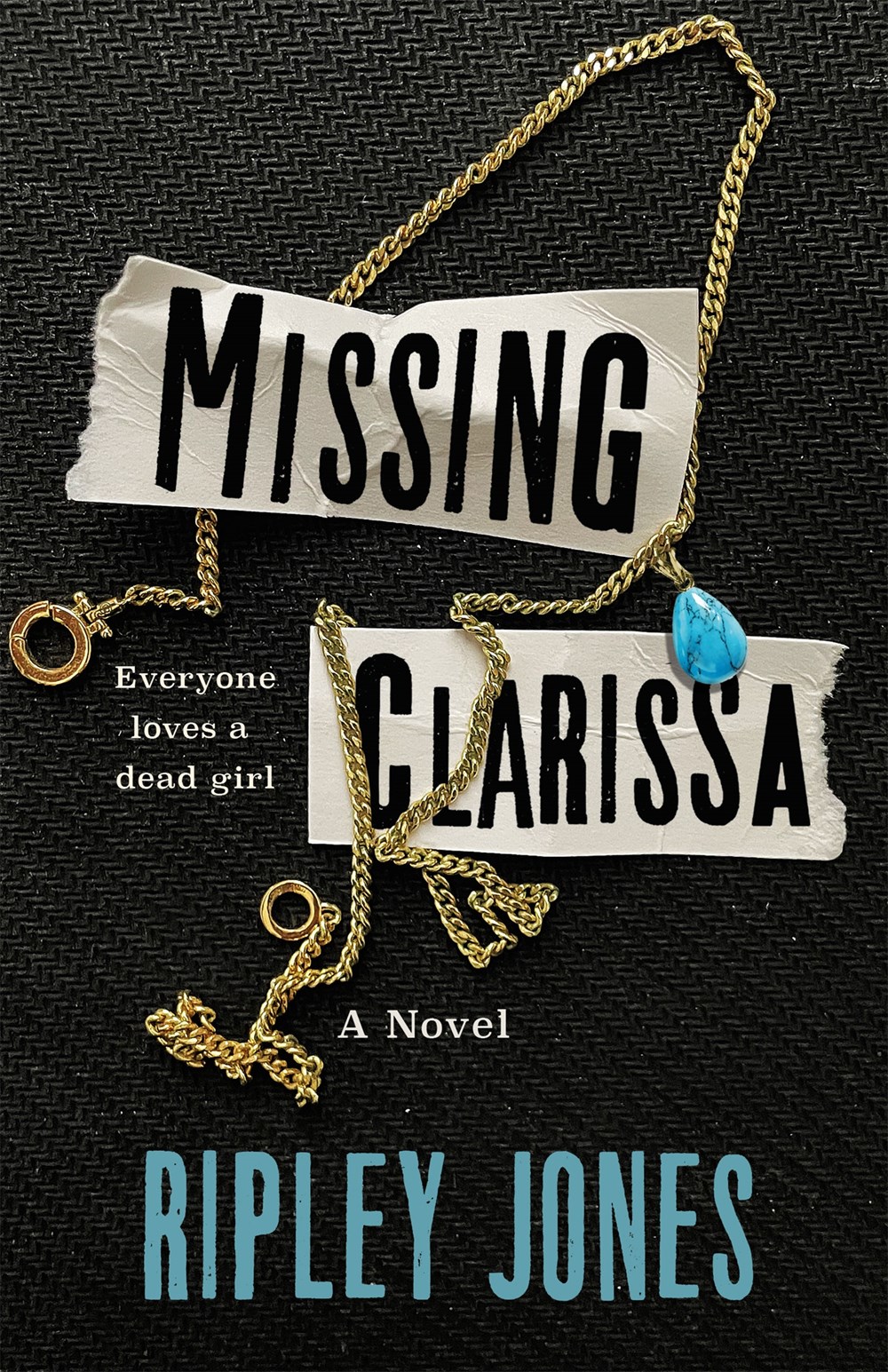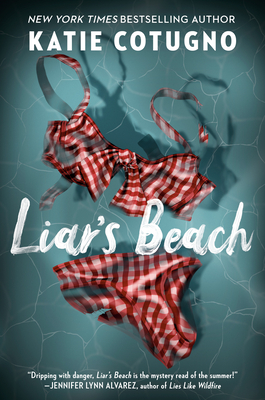 9. Liar's Beach by Katie Cotugno
Summary: Michael Linden finds himself out of place with his preppy boarding school friends, not being rich himself. Still, when his best friend Jasper invites him to spend the end of summer at their beachfront home at Martha's Vineyard, he strives to fit in with Jasper and his family. He is attracted to Jasper's sister Eliza, and he tries to learn his family dynamics. When someone is found unconscious at their pool, the secrets threaten to spillover. Michael teams up with his childhood friend, Holiday, to play detective and figure out who's a potential killer on the Vineyard.
Rating: 2/5
Thoughts: I found the storytelling style a tad boring, and the mystery was not so mysterious in the end. I struggled to finish this book, and I was unsympathetic to the main character as well. The only redeeming factor in this novel was Holiday, with her big hair and cleaver mind.
10. The Only One Left by Riley Sager
Summary: In 1929, the Hope family murders stunned the community in Maine. Only seventeen years old, Lenora was the only survivor and was assumed to be responsible for the killings, although there was never any definitive proof. After that, Lenora never left the family mansion. In 1983, a home health aide named Kit is assigned to take care of Leonora, who is mute due to strokes and can only communicate by typing. Leonora is also confined to a wheelchair. Leonora promises to tell Kit everything, and Kit's curiosity is piqued. However, Kit soon finds out that something bad happened to her predecessor and becomes torn between learning the truth about the Hope family murders and keeping herself safe.
Rating: 4/5
Thoughts: Very creepy novel to read late at night. The author did a great job building the tension and setting the scene. I enjoyed it all the way to the end, except with the biggest twist that I thought was rather unbelievable and as a plot device, rather convenient. Still, the final chapter was heartwarming, and I think readers who enjoy suspense with a touch of goth will find a lot to like in this book.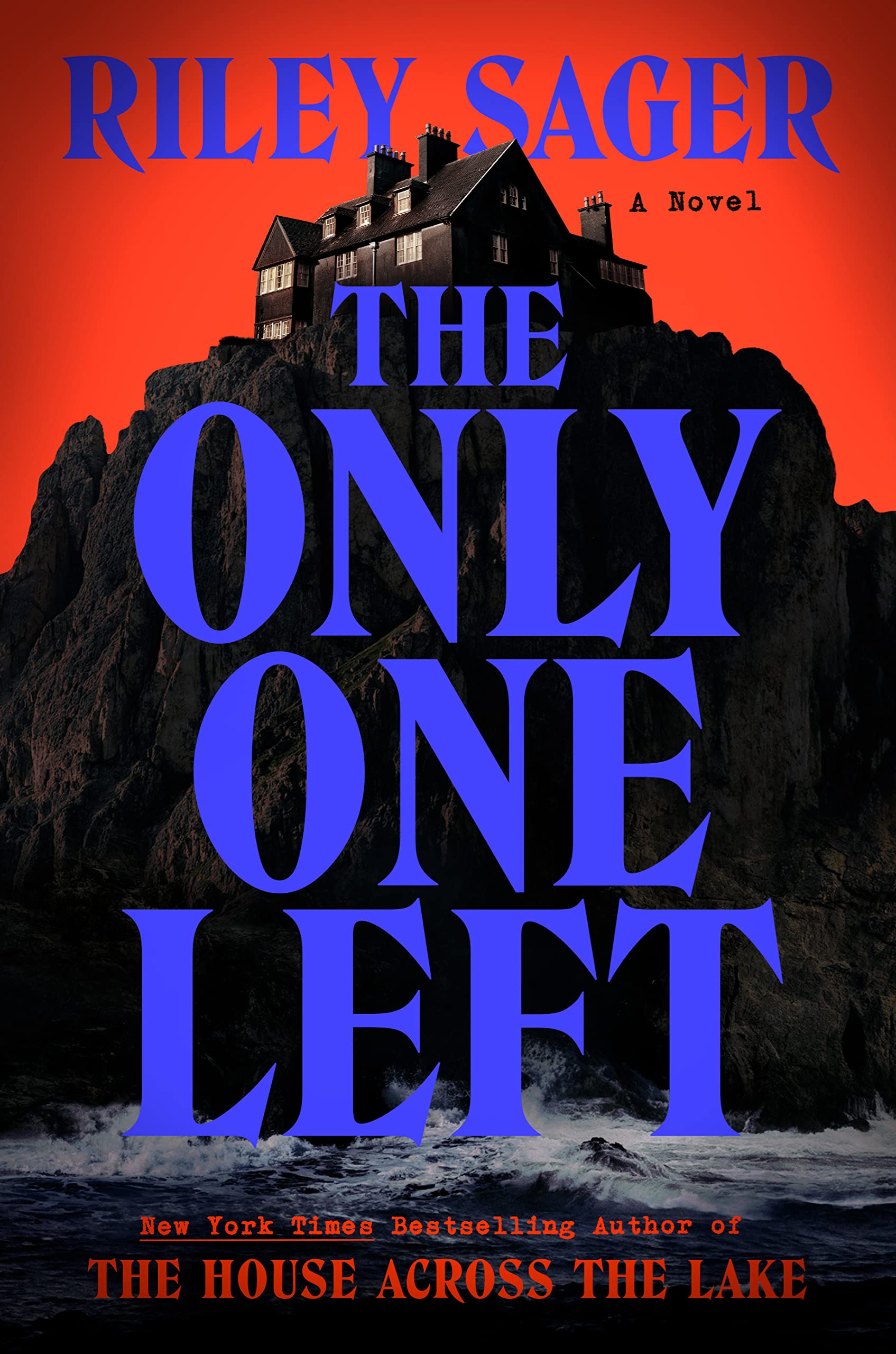 How about you?
Stay tuned for another commentary on the rest of my summer reads!
How about you? What have you been reading this summer? And if you have read any of the books above, what did you think about them?