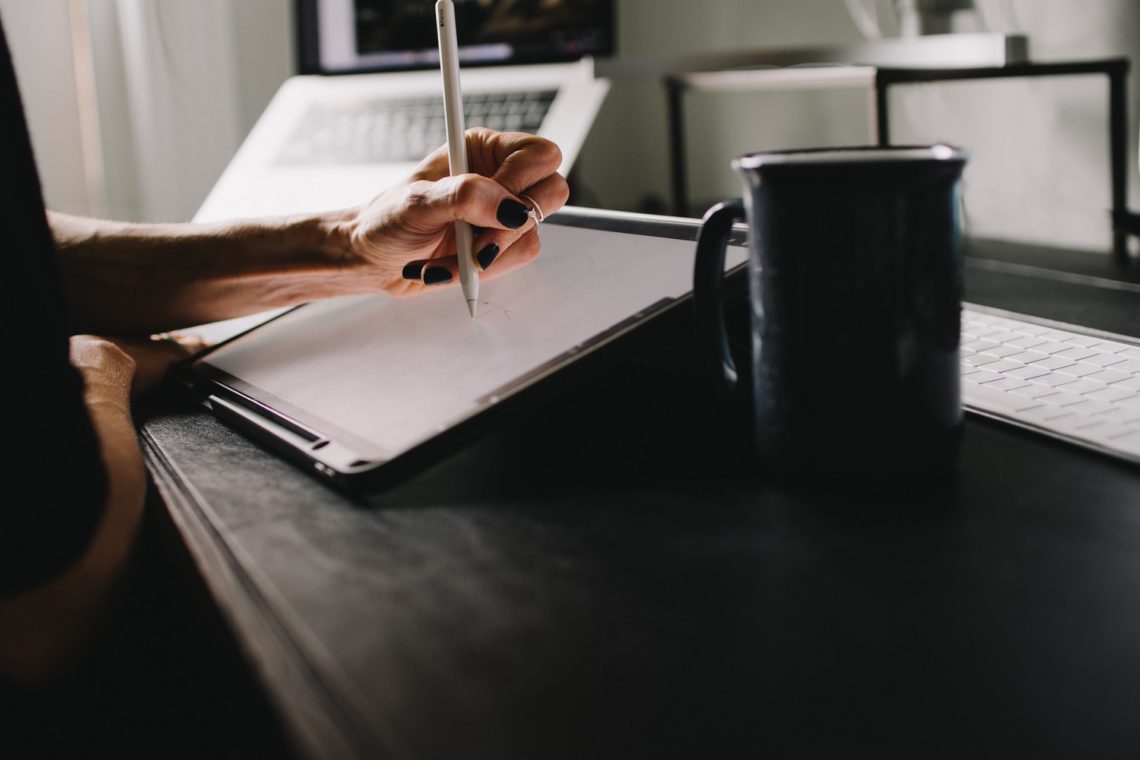 9 Best Notetaking Apps for a Medical Resident
With the advent of tablets and stylus, a lot of digital notetaking has shifted away from keyboards and typing to using the former as a digital pen and paper. One of the more common reasons I have heard is that writing on a tablet simulates the muscle memory activated when taking notes, and that even though it is slower than typing, it allows the notetaker to strengthen the recall of the information being recorded. At the same time, the fact that it's digital makes it easier to store, with no paper clutter, and it is also easier to retrieve notes based on folder organization, tags, and other digital organizing schemes.
In a previous post, I talk about how I made the switch from paper planning to digital planning, and how I like the latter better and will most likely never look back. To be frank, I did look back for a couple of weeks, resorting to an undated daily paper planner to organize the last few days before flying to see family for Christmas. I even printed a weekly layout for me to map out the week. But even as comforting pen and paper are, it was still quite difficult to keep track of what I had done from one day to another. It also didn't help that I had to rewrite everything I didn't finish the day prior onto the new day, instead of just copy and pasting the text. The lack of colors also made it less enjoyable and more difficult to see, at a glance, what needed to get done. (You see, on my digital planner, tasks are color-coded and allotted to time blocks.) Suffice to say that while I will likely grab a pen and piece of paper to jot down notes on the fly, I would prefer to keep them digital and in one place.
That said, over the last few months and since getting my iPad Air (thanks to my generous benefactor, my mom) and getting a generic pencil, I have comfortably switched to taking notes on my iPad. I have also tried several notetaking apps (and have probably spent too much money doing so), but I think these experiences have allowed me to develop a workflow that works well for me and the way I think.
In the next few sections, I will be going over several notetaking apps on iOS that I have tried, elaborating on the pros and cons of using them, as well as going into a bit more detail of how I use them. Please note that I have bought these apps only after trying the free versions and wanting to see how the paid version stacks up. I will likely not remember the specifics of features between free and paid versions, nor is it useless to note the price, as these prices sometimes change and vary across countries. Also note that I only ever purchase single-payment apps and not those that depend on a subscription.
Notetaking apps that I personally use 
1. GoodNotes 5
Goodnotes 5 is probably one of the most popular notetaking apps, especially because of its neat interface and one-time payment for a pro version. I vaguely remember the free version only allowing you to have 3 notebooks. I immediately upgraded because I had several sticker notebooks for my planner, and I had different planners that I bought and wanted to try out before deciding to make my own. I have also used the Flashcards feature in the past, although I have switched to another app for that.
For: I use GoodNotes 5 primarily for my digital planner, as most sticker packs I have are easily manipulated as a GoodNotes file.
Pros: Easy-to-use interface, good for digital planning and sticker packs, documents stratified into folders, recognizes handwriting and can also have typewritten notes, custom fonts can be imported
Cons: Lack of updates and features over years, the tool bar only allows 3 pen or highlighter colors, tends to lag with bigger files
2. Notability
I have had Notability since I first had an iPad Mini in 2014, during which Notability was a one-time paid app for CAD $4.99. (And I remember thinking then how steep that price was!) Thankfully, when they switched to a subscription style service, the pro version of the app was still available for those who have paid, although we don't have features like audio recording in tandem with notetaking (I don't mind).
For: I use Notability primarily for marking and annotating large PDF eBooks, as Notability does a great job of handling big files. In addition, the interface is intuitive and it is easy to switch between tools.
Pros: Easy-to-use interface, documents stratified into folders, can have handwritten and typewritten notes
Cons: Expensive if you want more features, also I just didn't feel like writing a lot of notes (as in notebooks) with this interface. Even highlighting can take a split second longer (you have to hold the highlight) than in another app, like Noteful.
3. Noteful
Noteful is a newer app in the game, and I remember downloading it for around CAD $6.99 and being less than impressed at how the interface and icons look like. I think, however, that it has undergone a number of updates since then. And, it turns out that highlighting is much easier on Noteful than on Notability, so much so that I usually import electronic books and PDF files to Noteful now if I want to annotate them. The app also does well with large files and has unique features in terms of organization. I have not tried writing notes and building notebooks in it, however, simply because I have already started notebooks in another app, and I prefer a simpler interface for bigger notebooks.
For: Reading PDFs, small and large, especially for separated chapters of a book. This is because you can use both folders and tags for classifying documents. This is helpful for when I want to keep all chapters of a book in one folder and yet use one tag for a topical hierarchy. In addition, annotations can have layers, so you can have different layers for a first read, second read, etc.
Pros: Easy-to-use and neat interface, up to 5 colors available on the toolbar, annotations can have layers, document organization according to folders and tags, quicker highlights
Cons: None, really
4. Noteshelf
Noteshelf is another notetaking app that I likely purchased for around CAD $9.99. I downloaded this second to GoodNotes and instantly preferred the interface for making my notebooks and writing my actual notes from large references (specifically from the WHO Classification of Tumours). I like the variety of pens and the fact that I can have, on my toolbar, a practically unlimited number of pen styles, thickness and colors, including highlighters. This made it easy to take notes. I also preferred the dark page for Noteshelf, as it is a better shade of gray, and the dots for the dotted layouts are not too obtrusive. I also prefer the variety of templates and covers available on Noteshelf. Finally, and most importantly, for some reason, my handwriting just looks nicer on this app. It's as if it has a smoothing function, versus Goodnotes, for example, where every squiggle is as squiggly as when you've written it. Also, it is available on Android!
For: Having a large number of notebooks and actual notetaking from textbook references.
Pros: Great interface, pen variety, thickness and colors easy to setup on the toolbar for quick access, handwriting looks better
Cons: Organization is basic, based on notebooks and folders.
5. Cardflow+ (and Flashcards+)
Cardflow+ is probably one of the most expensive apps that I have paid for, costing me around CAD $20.99. Its accompanying app, Flashcards+ is free. Cardflow+ basically is a digital index card app with a whiteboard (or grey-board) on which you can map and classify your cards. I have found excellent use for this when taking short notes for one disease entity. In addition, links can be done between index cards. So, for example, when I read a chapter in the book Gattuso's Differential Diagnosis in Surgical Pathology, I get some information on each disease entity. I also get a list of diagnostic differentials for each disease entity. This way, when I'm reading an index card for one disease, I can link the differentials to the respective index cards for the diagnosis they represent. This helps me get a good map of diagnoses in an organ system and the differentials for each diagnosis (which is a usual exam question). I also use this app for review questions and making flashcards, as the index cards can be mapped out according to topic and be exported into PDF flash cards that can be reviewed with the Flashcards+ app. (As an aside, I have used this app as a brainstorming page for planning my daughter's birthday!)
For: Mapping ideas that fit on index cards, differentials, making flash cards
Pros: Easy to use, can be exported as flashcards, individual cards can be linked together
Cons: Whiteboards can be small, only small bits of information can be put on each card, expensive
6. Nebo
Nebo is a great app known for its infinite canvas and its amazing handwriting to text capability. In fact, Nebo was one of the earlier apps that I downloaded and paid for (around CAD $9.99) because I was very impressed at how well it converted my handwriting to text, as if it was typewritten. For this reason, I use Nebo for times when I need to quickly write things, such as during signouts with staff pathologists and for writing notes while listening to a video. This way, I can scribble and no matter how illegible I think my handwriting is, when I convert to text, I can still read my notes. Nebo classifies according to collections, and then notebooks, and in each notebook you can add notes, documents, or import PDFs. A recent update has Nebo offering dotted pages and other colors of paper.
For: Quick notes, especially while listening
Pros: Infinite canvas, great interface and classification system, can import files into a notebook, and amazing handwriting to text technology
Cons: Limited options in paper and pen styles
7. Freeform
Freeform is a free infinite canvas app that can be used for drawing and notetaking. It is a free app from Apple that is available with iOS 16. I have only tried it for a few days, but so far I like the available pens and the interface. I have used this primarily for making concept maps, as I couldn't justify spending a lot of money for Concepts (also has an infinite canvas), XMind (which has super pretty mind maps but is on a subscription basis), and SimpleMind (which I also purchased but I find is a bit too complicated for me to use). I use Freeform for studying and creating mindmaps for new topics that I am trying to learn.
For: Mindmapping for new concepts to learn
Pros: Infinite canvas, free, easy to use
Cons: No layers (like in Concepts), and not necessarily for mind maps (unlike XMind and SimpleMind)
8. Notion
Ah, Notion! One of the apps that is labeled as suitable for being a second brain! I did signup for a free Notion account with my McGill email to access one of the notes page or database that my co-resident had created. I did try setting up my dashboard on Notion and design a planner or task list, but I found it too time-consuming. Looking up advice on Reddit and on YouTube, most people did say it is better to start small with Notion. Hence, I have so far used Notion to take notes on things to remember from enormous textbooks (like my new Sternberg, yay), using the toggle option. It is time consuming, but I am hoping it will be worth it later.
For: A second brain, databases, planner, literally anything as there are templates available. I use it for notes that need to be memorized from textbooks and use the toggle function on a list.
Pros: Customizable
Cons: Difficult to learn, can be time-consuming if you want to make everything look pretty
9. Mindlist
Okay, so this necessarily isn't a notetaking app, and I have just downloaded this a few days ago, but this is an amazing app that really mirrors how I think. With this app, you can create different lists, and different tasks under each list, and schedule each task if you want to (and add some notes). I can use it for a braindump and as a quick planner on the fly. This is great because I have so many projects I'm working on: my parents' websites, my own websites, my two research projects, self-care, house things, and chores, among other things. This allows me to just list things quickly, color-coded, and in a beautiful interface. It's something I couldn't do even with my digital planners, except for a monthly to-do for all my projects. Mindlist keeps it all organized for me.
For: Planning, tracking projects, to do-lists
Pros: Great interface, inexpensive, color-coded, choices for colors and icons, space for recurring tasks, option for a task to be entered with or without a schedule
Cons: So far I have been unable to add times, so it may not be suitable for appointment reminders. Also, it is a bit unwieldy to access the notes for each task.
Other apps that I have tried
It must be noted (pun intended) that I have tried other notetaking apps that just didn't work for me. OneNote, for instance, I have found unwieldy, with the text to handwriting feature leaving a lot to be desired. (I do like their quick way of taking clippings off the Internet). CollaNote, even if free, has a clunky interface and for some reason is not appealing for me. I have also used Diigo to highlight webpages, and while the highlighted text is saved as annotations, I don't see the highlights of the page when I reload it. This makes the notes useless if not in context. Should you know of any highlighting app for webpages, a browser extension, or even a browser, let me know!
Reading apps
Some textbooks that I have purchased can't be accessed digitally unless on specific apps. For example, Elsevier used to be on Inkling, which I still use since I downloaded my books to the app. (Now, however, they have their eBooks on their platform and are accessed on a web browser). LWW has their books on VitalSource BookShelf, and I find the app okay, albeit a bit slow with larger textbooks. I don't really take notes on these apps and instead just use them as readers. Or, if I need to read through the text quickly, I just use the highlight feature. It makes it easier for me to take down passages and information for future note-taking.
Takeaway
Some people prefer to have all their notes on one app, hence the need for a "second brain," such as Notion or Obsidian. However, I have found that each app has its particular strengths and weaknesses, and I believe I can work better if I tailor my use of the app according to its capabilities. I also like the fact that in case one app fails, I still have my other notes. This, despite the fact that my notes are not synced online and remain on my device.
I hope that you have found this post useful in evaluating notetaking apps and that I have helped you increase productivity. If you have a suggestion for another app that you have tried or would like me to try, leave me a comment below!
Happy new year!